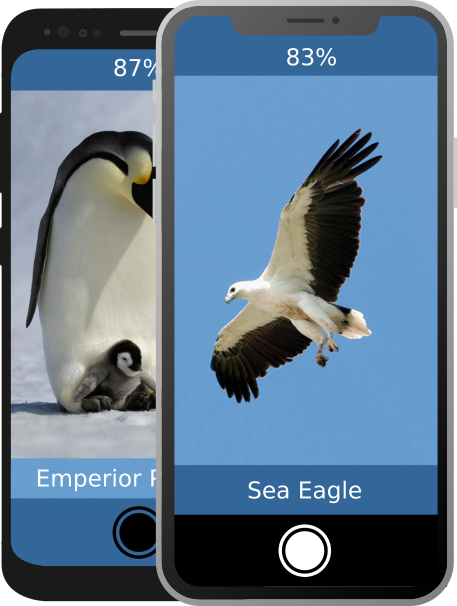 Changing the AI-on-mobile paradigm
Fast and reliable image recognition on mobile devices can be a challenging task.
EdgeSoft helps to make it less troubled with its fast and efficient implementation of image recognition pipeline built on the top of mobile TensorFlow/Caffe frameworks.
What we do
We make it possible to have real-time deep learning image classification and localization with or without an internet connection on nearly every type of mobile and portable device.
Smart data augmentation and auto labeling mechanism (where it applies) for the faster and less labor-intensive training loop
A fully portable way of integrating AI engines into mobile with no need of having an internet connection
Model-size optimization achieving a noticeable reduction of the space occupide on the device